In this section
The Garden's lecture series, Thursday Supper Talks, will feature a range of fascinating and intriguing speakers while also offering the  opportunity to enjoy a supper at the Tangerine Dream Café before or after each talk.
These events begin at 6 pm – giving you the time to arrive, claim your drink and wander in the Garden (or eat).
The actual talks begin at 7 pm and cost £17 including a glass of wine or soft drink of your choice as well as Garden entry.
This event takes place in our lecture room up some stairs with no alternative access. We apologise if this causes any inconvenience.

Supper: £16.50 (5.45 pm or 8.30 pm sitting) buffet includes mixed salads, meat or vegetable dishes and a delicious dessert. You can choose which sitting at the time of booking.
Book on the individual event pages or at the bottom of this page.
Thursday Supper Talks Programme 2017:
June 1st, 6.00-8.15pm
Speaker TBA
---
July 6th, 6.00-8.15pm
'The Worldwide Web: nature's spinners' with George McGavin
Silk is one of the most ubiquitous and remarkable biomaterials known. The evolution of these versatile structural proteins in arthropods contributed to their unparalleled success in terrestrial environments. Vast amounts of silk, used in home building, reproduction and prey capture, are made by insects and spiders each day.  Humans discovered how to use silk thousands of years ago and today the tensile strength and toughness of some silks are making these ancient fibres very attractive to bioengineers. More information on this event.


George McGavin is an entomologist and well known broadcaster. His most recent programme The Oak: nature's greatest survivor won a Royal Television Society Award.
---
July 13th, 6.00-8.15pm
'More than cotton: textile secrets of Kew's Economic Botany Collection' With Dr Mark Nesbitt, Curator, Economic Botany Collection Royal Botanic Gardens, Kew.
At least 1000 species of plant produce useful fibres, but only a few are in use by the textile industry. Kew's collections hold many examples of local fibres, often both fascinating and beautiful. In this talk we will explore the indigenous uses of plant fibres worldwide, and look at why some fibres became commercially successful and some not. Are there lessons for sustainable textiles today? More information on this event.
Mark Nesbitt  is a botanist and historian with special interests in botany and empire, plant fibres and medicinal plants. He is Research Leader for Economic Botany at the Royal Botanic Gardens, Kew, and Curator of Kew's Economic Botany Collection.
---
July 20th, 6.00-8.15pm
'Murder most Florid – a glimpse into the world of forensic botany' with Dr. Mark Spencer
Plants too are silent witnesses to crimes. Their presence in many crime scenes can help an investigator identify a suspect or locate a victim. Apparently mundane plants such as brambles and nettles can provide valuable insights into when a crime was committed. Fragments of leaves and seeds embedded in soil on the footwear of a suspect can place them at the scene. An understanding of landscape history and land-use helps an investigator discriminate between a clandestine burial and a mediaeval feature in a woodland. Forensic botany is not new science, plants have played a role in solving major cases for decades, including the infamous murder of aviator Charles Lindbergh's infant son. More information about this event.
After 12 years as a botany curator at the Natural History Museum, London Mark is now a consultant forensic botanist, public speaker and occasional radio and TV 'personality'.
---
September 21st, 6.00-8.15pm
'It's not all about the Flowers'  with Matthew Wilson
Join Matthew for his fascinating gardening talk on fabulous foliage for your garden. Includes great garden advice hints and tips. More information on this event.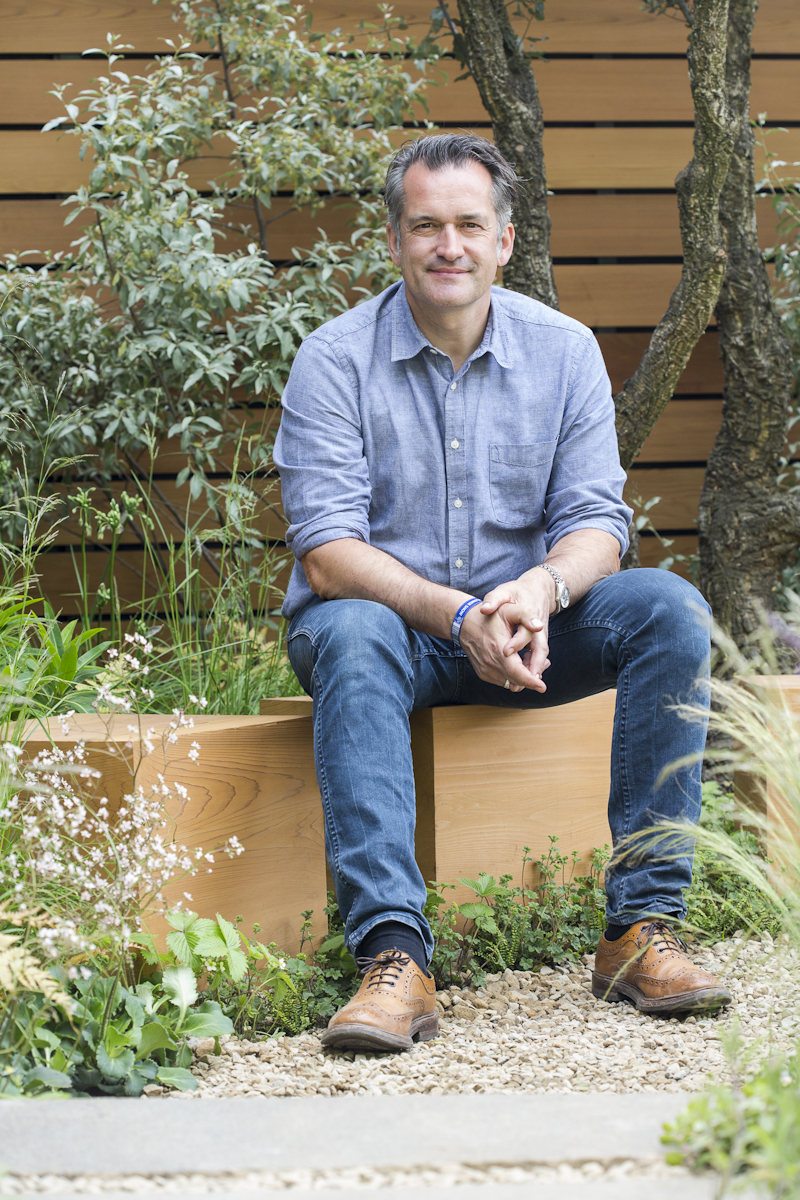 Matthew Wilson is best known as a regular on Radio Four's Gardeners Question Time, and wining The People's Choice award for his Chelsea Flower show garden 2016.
---
October 5th, 6.00-8.15pm
'How to Eat Better' with James Wong
James will be talking about some of the revelations and discoveries featured in his new book which strips away the fad diets & superfood fixations to give you a straight-talking scientist's guide to making everyday foods measurably healthier (and tastier) simply by changing the way you select, store and cook them. There will be a chance to purchase the book and have it signed by James too. More information on this event.

James Wong is a Kew-trained botanist, science writer and broadcaster based in London, England. Graduating with a Master of Science degree in Ethnobotany in 2006, he has pursued his key research interests of under-utilised crop species, ethnopharmacology and traditional food systems through field work in rural Ecuador, Java and China.
---
 November 2nd, 6.00-8.15
'Myths of herbal medicine' with Jekka McVicar, Organic gardening expert, author and broadcaster, particularly on the cultivation and use of herbs – more details to follow

---
December 7th, 6.00-8.15pm
'Fashioned from Nature' with Edwina Ehrman, Curator of Textiles and Fashion at the Victoria & Albert Museum – more details to follow

---
Please scroll down to book